Google Pixel 6 vs Galaxy s21 vs iPhone 13 Comparison of Specifications
Update - Now that I have had my Pixel 6 Pro a few months, here are a few observations.
Is the phone to huge?
Not at all in fact it is the same width and thickness as my old Pixel 3 XL and just 1/4 inch taller.
Is the in screen finger print scanner slow?
No it is very fast, just a fraction slower than the on the back scanner from my Pixel 3 XL, in fact I find it faster to scan my thumb print every time than to turn on the smart unlock which requires a swipe up to open the phone if it is unlocked because it detects it is on my body.
Does the screen finger print work in bright light?
No it does not,

you must shade the screen from direct sunlight or it will not work.
Have I ever seen the screen flicker?
Does the curved edge of the screen blur the image? Does it make it hard to swipe from the side?
Yes the very edge of the screen is slightly blurred but it does not bother me, most of the interface is not close enough to the edge to distort with the curved edge, only when viewing images can you tell. I have a protective case and I can still swipe from the edge just fine.
What about 5G is it faster? Does it drain the battery?
Using 5G is not any faster that I can tell in my small town. I did not notice it taking any more battery.
What about signal strength?
It is not very good,

you must have a strong signal or the phone does not work, much worse than any other phone because of the modem from Samsung instead of Qualcomm,  even Samsung won't use this modem in its own phones they use the Qualcomm one instead.
How is battery life?
Battery life is very good, If I use the phone for many hours I can drain it to about 40% left in one day. With normal usage I have 70% left
Is the new 30w charger any faster?
Not really,

the old 18 w pixel charger only takes 11 minutes longer to do a full charge on the Pixel 6 Pro.
Should I get the Pixel 6? Spoiler: Yes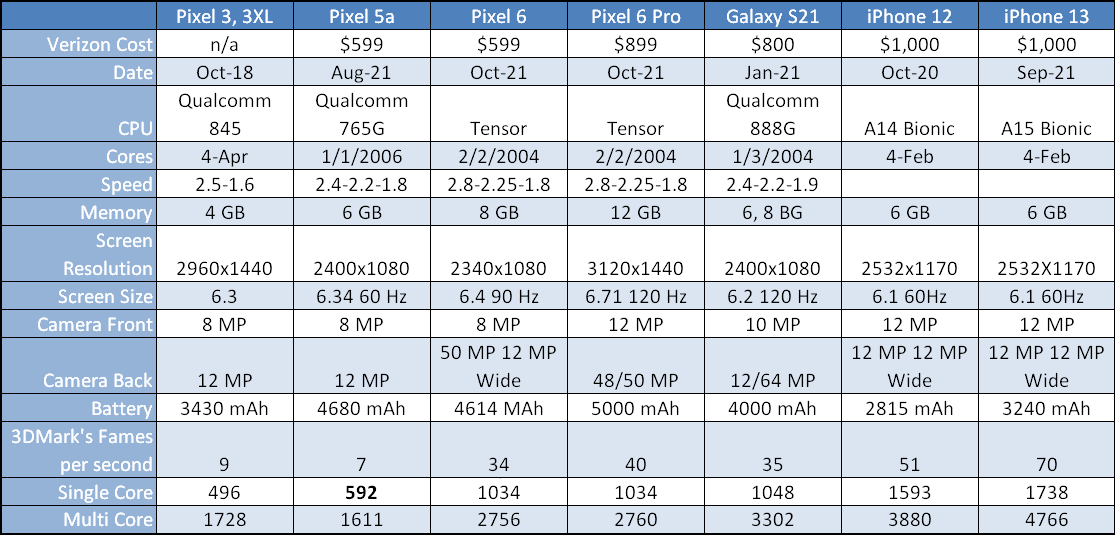 I am now thinking that the Pixel 6 looks like a winner for me.  I really love the camera on the Pixel phones. Google's image processing software is amazing for photos!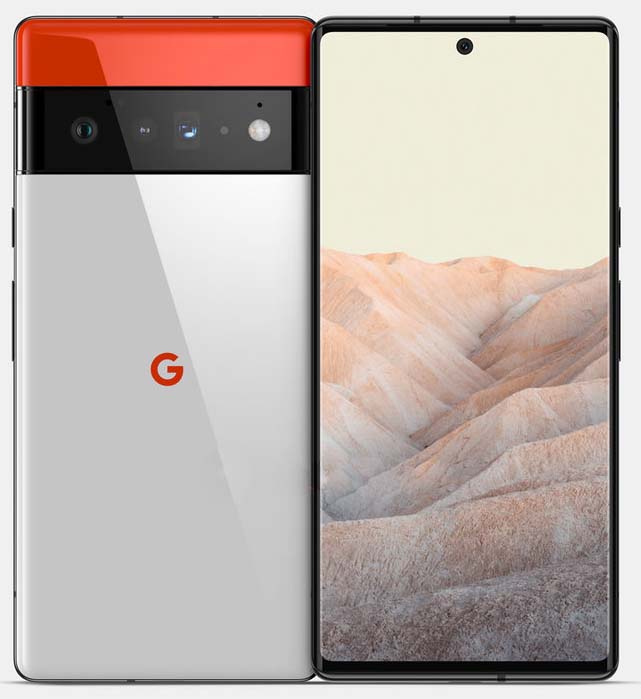 I have a Pixel 3 XL I need to upgrade and these are the choices I have been considering.  After putting together the information below I think the Pixel 5a is off of the table for me.  I need more of future proof choice that I feel will still perform well for the next 3 years. Check out the performance on the last 3 rows, the Pixel 5/5a are slower than my 3 year old phone!
Commentary: I'm a longtime Apple fan, but I'm surprised by how excited I am for the new Pixel
iPhone 13 review  says that the iPhone 13 isn't radically different from the iPhone 12.  Google's Pixel 6 and Pixel 6 Pro, on the other hand, look to be a doozy and seem to represent a massive leap forward for Google in terms of design, performance and features.
Google Pixel 6 Cases and Accessories
Case for Google Pixel 6 / 6 Pro
See Also
Google Pixel 5a 5G vs Apple iPhone 13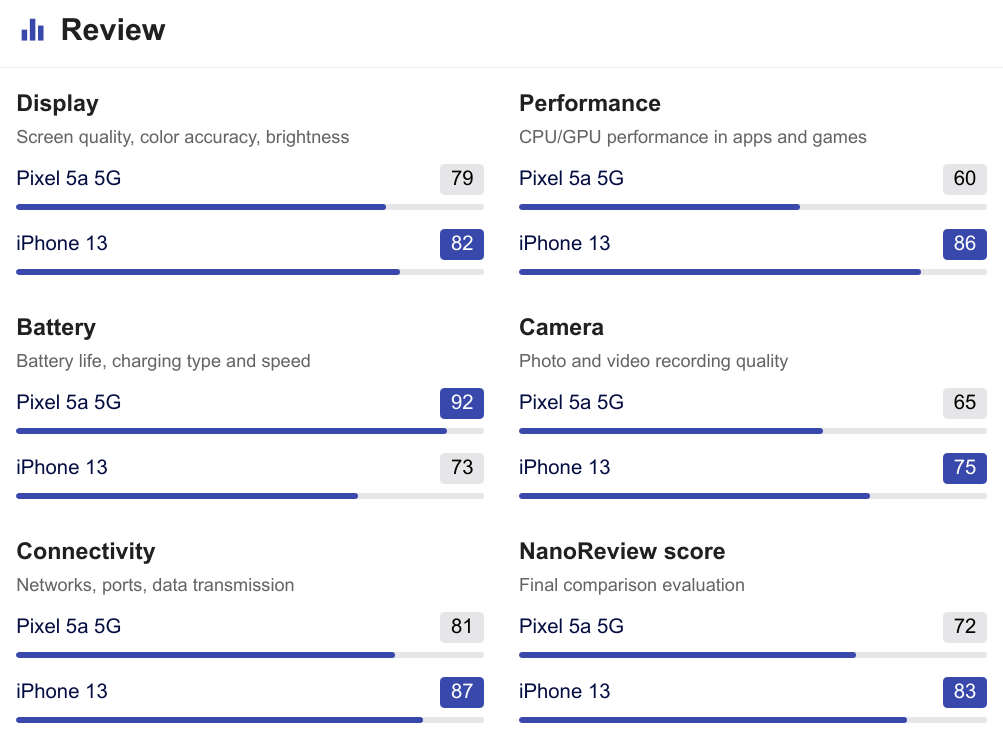 Google is claiming the Pixel 6 has "more layers of hardware security than any other phone," reminding users that they are introducing the Titan M2 security chip and a promise of "five years of updates".
The Pixel 5A, priced at $449, this new phone is essentially $50 less than the Pixel 4A 5G. Even so, like the Pixel 5 and Pixel 4A 5G, the 5A comes with a  Snapdragon 765G processor, 128GB of storage, 6GB of RAM, 5G cellular comparability, 4,680-mAh battery and 6.34-inch display (2,400x1,080-pixel resolution). Google plans to supply the phone with software updates until August 2024.
All that currently makes the Pixel 5A the best Pixel deal around, that is at least until the Pixel 6 comes out!
The Pixel 6 and Galaxy S21 figure to duke it out for Android phone supremacy.
The Pixel 6 Pro is shaping up to be a direct match even for the storied Galaxy S21 Ultra, and given that now Google will hold both the hardware Tensor and software Android power, Samsung should be rather worried about Google's next flagship.