James Lawrence, the "Iron Cowboy" spreads hope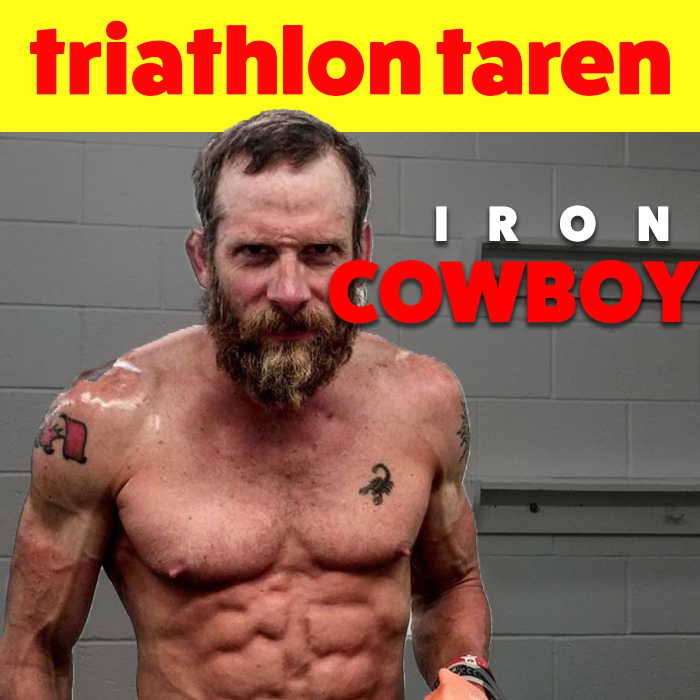 James Lawrence, best known as the "Iron Cowboy", was born in Calgary, Alberta, Canada. Married to Sunny who is the partner in their journey, is also a proud father of five wonderful kids: his daughters, Lucy, Lily, Daisy and Dolly, and his son, Quinn. On June 6, 2015, James attempted to complete 50 Ironman Triathlons in 50 consecutive days across all 50 U.S. States.
He trained knowing that he and his family would be moving from state to state and race to race in an RV, with little time to pick up or prepare meals along the way so he had to be sure his body was prepared to get through each race on "regular" food. He invited people in every state to join him on the last leg of the marathon, and most dinners and bike sandwiches were supplied by coordinators in each city. Lawrence didn't have the luxury of relying on a highly specialized diet when so much of what he ate was out of his hands.
Team Iron Cowboy: http://www.ironcowboy.co
Amazon Prime Movie on the Iron Cowboy: https://www.amazon.com/Iron-Cowboy-St...
I don't think there is any other quality so essential to success of any kind as the quality of perseverance. It overcomes almost everything, even nature. ~ John D. Rockefeller
My mission is to spread hope. Keep Going Unger Motivation does not in any way hold copyright over any of the materials used in this video.
Video: All video in this film is copyright and belongs to James Lawrence.