Galaxy Note 4 Verizon Microphone Holes for Case
The Galaxy Note 4 has different locations for the microphone on the bottom of the case for each carrier.  See this image from one case manufature.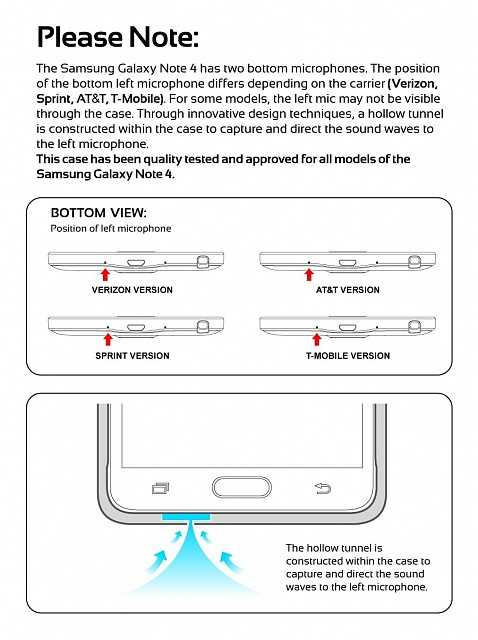 What this means is each case needs to specify which carrier it fits, or it probably won't fit your model.  The other choice is to get one of the two cases that have a slot, this one mentioned above and the Samsung Protective Cover.

If not you will have a hole covered like on this Spigen®Galaxy Note 4 Case, and no one will hear you.
This Terrapin Note 4 case will not fit the ATT as shown in turquise,
but does fit the Verizon Note 4, I have it and it fits perfectly as shown.