Why all the frenzy about COVID-19?
What are we so scared about?  Lets compare the coronavirus to the influenza.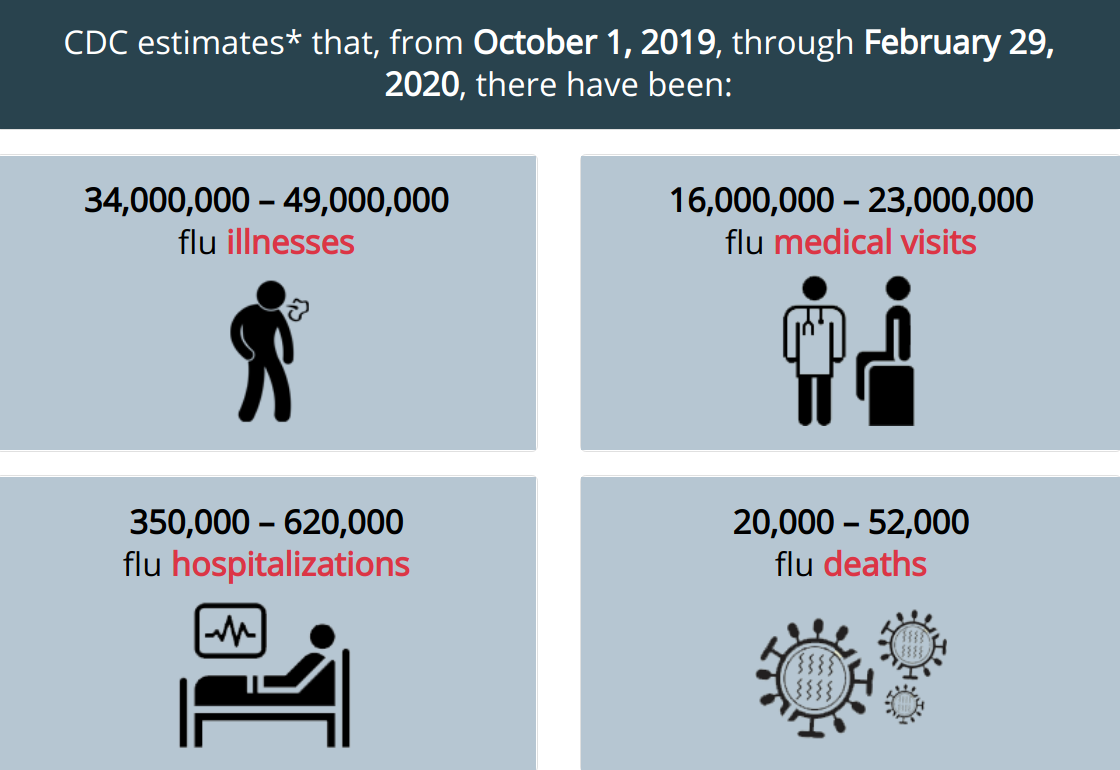 The Centers for Disease Control and Prevention estimates at least 20,000 deaths this season from influenza.
There have been an estimated 34 million flu illnesses so far and 350,000 hospitalizations.
"I think a big part of it is fear of the unknown," said Dr. Otto Yang, an infectious disease expert at UCLA. "The enemy you don't know is much scarier than the enemy you know."
"In general 80 percent of influenza activity each season tends to occur in January, February and March," he said. "However, this flu season began early and certainly can continue well into April and even into May."
Still learning how it spreads
For public health officials, another cause for concern is the lack of information about how easily the coronavirus spreads. Scientists know that influenza is transmitted from person to person by droplets that leave a sick person's mouth when they cough, sneeze or talk. Those droplets can travel three to six feet and infect anyone in their path.
Higher fatality rate than seasonal flu
And here's another reason health officials are sounding the alarm: It appears that COVID-19 has a higher fatality rate than the flu.  Ultimately, said Yang of UCLA,you might think of the coronavirus as a very bad flu that can infect a lot of people. That's still cause for worry.